For those of you who follow me on Twitter, this entry will be no more than a summary of today's news. For everyone else: this is what slowness is about (sometimes).
Lav Diaz's new film Norte, Hangganan Ng Kasaysayan premiered at the Cannes Festival today at 11am. It's nominated in the category Un Certain Regard. I know how excited everyone was, especially Hazel Orencio, one of the actresses. It was nice to follow them virtually on their first ever trip to Cannes.
Slowness on the red carpet is a rare image, and indeed, I have to admit that the Norte team looked like the most interesting of the ones I have seen throughout this festival.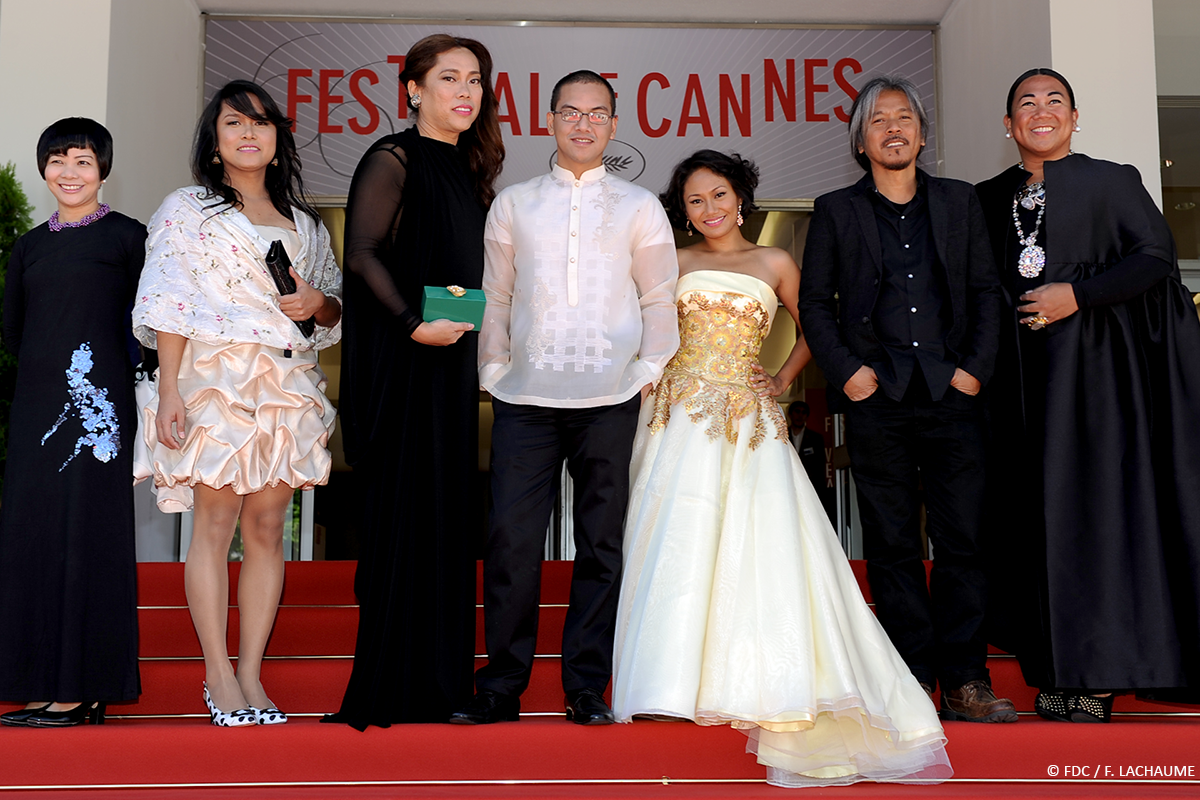 As mentioned in an earlier post, the film was four hours and twenty minutes long. Quite a short film for Lav Diaz. But Diaz explained in an interview with Salon Indien (2012) that there is no time, in terms of time doesn't matter. A five minute film can be as good as an eight hour epic, and I fully agree.
It looked very much as if Norte shook the audience. Jonathan Romney, who coined the term Slow Cinema in a film review in 2004, wrote on Twitter: "Lav Diaz's NORTE, what a triumph. Raskolnikov in the Philippines, beautifully controlled storytelling with an apocalyptic final left-turn." And Nick James (Sight&Sound), who actually isn't very fond of slowness in film said: "The 4-hour Lav Diaz NORTE is worth every second. Finally something transcendent. Amazing."
The team received a five-minute standing ovation, which, I guess, says a lot. I haven't seen the film, but I know Diaz's style. That he received standing ovations for it at the Cannes festival is a wonderful achievement. Apparently, there are distributors interested in Norte. I hope that he can strike a deal, so that we can finally access Diaz's films (legally).